Pond 1961
Fish ponds are located in Bjelovar – Bilogora County, near the town of Bjelovar on the main traffic route Bjelovar – Čazma – Zagreb. They are located 20 km from Bjelovar (in the direction of Čazma), 8 km from Čazma (in the direction of Bjelovar) and 60 km from Zagreb (capital of Croatia).
They are connected by paved road with the main traffic routes. Approach to the ponds is available by all means of transportation. Because of its favorable and attractive geographical position they are located at the intersection of trade routes, which helps the development of farming, selling fish, and procurement.
Due to favorable climatic conditions, rich flora and fauna and the modern technology of breeding freshwater fish we are trying to grow the high quality fish and parallel not to jeopardize the natural balance of ecological system.
Today, such development of fish farming launched us among the top three major producers of freshwater fish in the region, with tendency of further development and growth. Fish ponds are connected with the river Česma. They are supplied by downfall water. Main canals and power streams are: Vagovina, Batinovac and stream Šokot.
Pond Štefanje
Since 1999, Ribnjak 1961 Ltd has increased its production capacities and production areas located in Staro Štefanje about 300 ha and has a total annual production of more than 500 tons of freshwater fish of all categories and species in both business entities. Ribnjak Štefanje Ltd employs 12 workers.
In addition to production there is a lot to be done to preserve nature and education about the importance of fish production to preserve the biodiversity of this area. There is also a great importance in the education of the population, as well as the Public Institution for the Management of Protected Natural Values ​​in the area of ​​Bjelovar Bilogora County of Čazma, with which we have a very good cooperation in recent years where more and more tourists visit the educational paths found on the ponds themselves.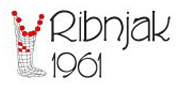 About Us
Ribnjak 1961 Ltd today it employs 19 people with a wealth of experience in fish farming, which for many years have been successful in producing 400 ha production areas in Sišćanima.
Contact Us
Call us at +385 43 776 208
Sišćani 60, 43240, Čazma
prodaja@ribnjaksiscani.com